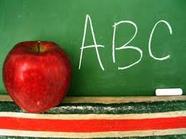 School Councils
The purpose of school councils is, through the active participation of parents, to improve pupil achievement and to enhance the accountability of the education system to parents.
School Councils: A Guide for Members
How PIAC Can Help Your School Council

To carry out PIAC's mandate of providing information and advice on parent engagement to the director of education and trustees, PIAC relies on information from school councils. PIAC's mandate also includes communicating with and supporting school councils. From time to time PIACs will distribute information on various topics from the board or ministry to school councils. For example, information about:
board-level student achievement and well-being;

board and provincial parent engagement initiatives;

board and provincial parent engagement skill-building opportunities;

board and provincial funding;
and/or advice about successful practices for:
engaging parents in their children's learning at home and at school;

communicating with parents;

creating welcoming environments;

learning about and reflecting diversity;

building consensus and resolving issues.
PIAC also communicates with school councils to arrange opportunities for councils to network to develop ideas, learn about board/provincial initiatives, and share challenges, opportunities, and effective practices. Watch for the dates of the upcoming Annual Parent Involvement Makes a Difference Conference and Annual School Council Appreciation Event and other workshops and events.

Effective School Councils

School councils play a vital role in the education system in Ontario. They provide a forum through which parents and other members of school communities can contribute to improving student achievement and well-being and enhance the accountability of the education system to parents.

Effective school councils are those that:
focus on student learning and the best interests of all students;

are actively involved in setting school priorities for improving student achievement;
promote meaningful parental and community involvement and actively seek the views of their school communities;
develop parent engagement strategies for

School Climate, Eliminating Barriers, Supports for Parents, and Parent Outreach;
have a clear understanding of their roles and responsibilities;

include members who represent the diverse views of their school communities;

keep well informed about school and board policies and procedures;

have clear and consistent processes for decision making;

communicate with the community about their activities;

maintain high ethical standards;

have members who have developed mutual trust and respect for one another.
Goals and Priorities

It is important that your school council establish priorities and set goals, and stick to them. Otherwise, there is a real chance that your council will wander, wondering what to do first or, even worse, trying to do too much and not being as productive as it could be. Determining priorities will allow members to focus on areas of activity chosen for special emphasis over a period of time. Setting goals will give members a clear sense of what they want to achieve over the course of their term.

To help school councils with their work of influencing decisions that affect students' education and the effective operation of schools, Ontario Regulation 612/00 and Regulation 298 of the Education Act together address three key areas: the purpose of school councils, operational matters, and the obligation of boards and principals to consult with school councils. Regulation 612/00 confirms that school councils are advisory bodies and clearly states that they may make recommendations to their principals or school boards on any matter. The regulations require boards and principals to report back on how the recommendations have been taken into account.

Bylaws

School councils are not required to develop lengthy constitutions, since Ontario Regulation 612/00 sets out the mandate and roles and responsibilities for school councils. In effect, the regulation serves as the constitution for the school council. If a school council already has a constitution in place, the council may wish to continue to use it, provided that it does not conflict with the provisions of the regulation.

At a minimum, the regulation requires councils to develop bylaws to address the following areas:
election procedures

filling vacancies

conflict of interest

conflict resolution procedures
Membership

A school council is made up of representatives from the school staff, student body, community and parents/guardians.
A board member (trustee) of a school board cannot be a member of a school council. (Reg 612:3.6)
A member cannot be remunerated for service on a school council. (Reg 612:11.1)
Parent Member
- must be the parent or legal guardian of a student at the school. (Reg 612:3.1.1, 612:1.a)
- must disclose if working for the board. (Reg 612:4.2.b)
- cannot be employed at the school. (Reg 612:4.2.a)
The number of parent members must be more than non-parent members. (Reg 612:3.4)
- per the bylaws, or if not defined in the by-laws, then as defined by the school board. (Reg 612:3.2)

The Principal
One Teacher Representative Elected by teachers. (Reg 612:5.2)
One Non-Teaching Staff Representative Elected by non-teaching staff. (Reg 612:5.3)

One Student Representative
- Secondary Schools (Reg 612:3.1.5) appointed by Student Council, or
elected by the students if there is not a Student Council
- Elementary Schools (Reg 612:3.1.6) appointed by the Principal, if Principal & Council agrees to include a student representative

Community Representative
- Appointed by council. (Reg 612:3.1.7)
- Must disclose if working for the board. (Reg 612:3.5.b)
- Cannot be employed at the school. (Reg 612:3.5.a)
- May be more than one if bylaws permits. (Reg 612:3.3)
- One representative appointed by a member association of the OFHSA (English secular), OAPCE (English Catholic) or PPE French), if present in the school. (Reg 612:3.1.8)

There must be a chair (or two co-chairs if specified by the council by-laws). (Reg 612:8.1)
- A chair or co-chair must be elected by members of the council. (Reg 612:8.2)
- must be a parent member. (Reg 612:8.2)
- must not be employed by the school board. (Reg 612:8.3)
- Other officers may be specified in the council bylaws. (Reg 612:8.4)

Elections
All elections must be held within 30 days of the start of the school year. (Reg 612:4.4,5.1)
Term of Office - is one school year. (Reg 612:6)
Vacancies - may be filled by election or appointment, per the council bylaws. (Reg 612:7.1) and do not prevent the council from functioning. (Reg 612:7.3)

Funds & Fundraising
Funds
TDSB - $1.25/student (min $300, max $1000).
Ministry - $500 for parent engagement and outreach.
Ministry - max $1000 from approved Parents Reaching Out (PRO) Grant.
Fundraising
is optional. (Reg 612:22.1)
must be for a purpose approved by board. (Reg 612:22.2.b)
must conform to board policies & guidelines. (Reg 612:22.2.a,22.3)
Consultation
Consultation With Parents by School Councils
One of a school council's main purposes is to share information with parents and the community and to seek their ideas and views about matters under consideration by the council. When and how this happens depends on the issues before the council. The impact of issues before council will vary – from having no direct or indirect impact on the students in the school to affecting all students in the school. The issue before the council will determine when it is appropriate to consult with parents and the community. Some issues may only require that information be provided to the school community. Other issues may require obtaining a formal position from the school community.
Any one or a combination of the following suggestions might be suitable methods of consultation and response:
Hold a town-hall-style meeting to discuss issues and present information.
Ask for input by distributing a survey, or send home a newsletter with a tear-off response form to be returned to the school.
Conduct a telephone blitz of all parents.
Hold focus group meetings at various times to ensure that all parents also have the opportunity to participate.
Post information and requests for feedback on the school website.
Public Consultations
Get involved in the consultations and reviews that matter to you and your school community. Dates, locations, agendas and more can be found here.
Throughout the year, the TDSB has a number of ways that you can provide feedback on changes at your school and the Board. You can take an active role in the decision-making process by attending town hall meetings, public forums, speaking to Trustee standing committees and participating in surveys.
TDSB also looks for community feedback when working through changes that impact school spaces and programs. Please visit the
community consultations
section to find out what Accommodation Reviews are going on around the TDSB.
Learn more:
Read the TDSB policy on Community Engagement
Ward Councils
Trustees are elected to represent specific political entities called wards. Ward council meetings provide an opportunity for parent representatives from schools in the ward to meet with their local school trustee to discuss issues of common concern. Ward council meetings are also an opportunity for the school trustee to inform parents about matters under consideration by the Board and get their feedback.
Some ward council meetings may have a formal council with a steering committee of parents, the trustee and the school superintendent. Other ward council meetings have regularly scheduled meetings convened by the trustee. Ward council meetings are held an average of four times per school year.
Like many committees in the TDSB,
Parent and Involvement Advisory Committee
members are elected to their position at Ward council meetings.
For information about the ward council meeting in your area, please contact your local trustee or the Trustees' Services Office at:
(416) 397-3061 or
(416) 397-3063 or
(416) 393-8809
Communication
Communication is the key to ensuring strong partnerships and a successful school council. It is crucial to achieving increased involvement and greater influence for parents in their children's education. School councils must have sound methods of communicating with the school principal, with the school board, with parents, and with each other.

The school council's communication strategy should also include an effective method of communicating with the school community on a regular basis. This process should in time become routine.

Throughout the year, there will be many opportunities for your school council to assume a significant public profile in the school and in the school community, and it is important that you make the most of those events. Opportunities may take the form of:
setting up a school council information table on parent-teacher interview nights;

sending students home with a newsletter that could include the council's meeting minutes;

posting the council's meeting minutes on the school's website;

hosting special events that bring the school com- munity into the school;

making use of regular mailings, such as the mailing of report cards, to include a school council update, a list of the council's activities for the year, or the school council's meeting minutes;

having the chair/co-chairs speak at various school functions;

making personal contact with parents by phone or at special meetings;

setting up a school council display in the main foyer of the school;

making use of public service announcements and other forms of free radio, TV, and newspaper advertising;

posting notices in local churches and community halls.
It is important that principals demonstrate a collaborative and supportive approach to working with their school councils. Strong communication between principals and their councils is essential to successful school councils. It is also essential that principals and the chairs or co-chairs of their councils find an effective method of working together outside of regular meetings.

Accountability

Annual and Semi-Annual Reports

"Section 24 of the Education Act requires that school councils prepare and submits to the board an annual report on its activities, including fundraising activities." At the end of its term, your school council must prepare and submit a written report to the school and to the board, outlining the council's goals, activities, and achievements, including any fundraising activities. The principal, on behalf of the school council, must ensure that a copy of this annual report is provided to every parent who has a child enrolled in the school.

Public Sector Accounting Board (PSAB) Semi-Annual Report
The treasurer must submit the Public Sector Accounting Board (PSAB) Report to the Board for the period of April 1st to July 31st of the previous school year by September 11th of the current school year. The next report is due by April 15th for the period of August 1st to March 31st of the current school year

School Council Fundraising Plan
The treasurer must submit the School Council Fundraising Plan of non-board funds for the current school year to the superintendent of education by October 31st of the current school year.

Financial Records must be keep for 7 years. See attached TDSB Procedures For School Council Funds for details.

For further assistance in interpreting or implementing school council financial procedures, contact your school business advisor:
North West Paula McLaughlin 416-395-8042

Paula.mclaughlin@tdsb.on.ca
South West Walter Novachefski 416-395-8044

Walter.novachefski@tdsb.on.ca
North East Anita Gaskin

416-395-8043

Anita.gaskin@tdsb.on.ca
South East Wendy Heis

416-395-8041

Wendy.heis@tdsb.on.ca